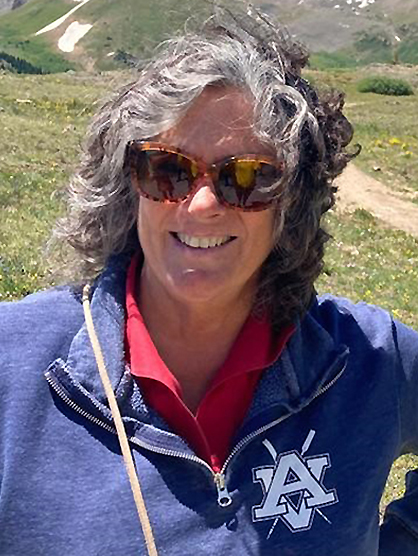 BIO
Dr. Herrera is a published poet, literary critic, and the author of a number of books, essays and journal articles. Her novel, The Pearl of the Antilles, was awarded the Golden Quill Book Award in 2005, and is currently in the process of being transcribed into a play script. Her most recent book, Cuban Artists Across the Diaspora: Setting the Tent Against the House, continues her exploration of Cuban diasporic history and culture.
Dr. Herrera was selected for the Fulbright Distinguished Chair in American Studies at Maria Curie-Sklodowska University, Lublin, Poland in spring 2006 and has received numberous awards for her teaching and research. She was selected for the 2009 University of Colorado President's Teaching Scholar, the 2008 Elizabeth D. Gee Memorial Lectureship Award, and the 2004 Chancellor's Award for Excellence in Research, Teaching, and Service. Dr. Herrera was recently named a recipient of the 2012 Thomas Jefferson Award. She is one of five members of the University of Colorado community to receive the 2012 award, among the highest honors given at CU.
EDU
PhD, May 1993 (GPA 4.0): University of Delaware, Department of English. Dissertation: Nuns and Lovers: Tracing the Development of Idyllic Conventual Writing
MA, December 1988 (cum laude, GPA 3.9): West Chester University, Department of English. Thesis: Eliot, and Other Observations: A Jungian Analysis of the poetry of T.S. Eliot
BA, May 1980 (cum laude,GPA 3.5): Saint Joseph's University. Major: English Literature Minor: Drama and Secondary Education (PA Teaching Certificate, Instructional 1)
** Foreign Languages: Fluent in Spanish; basic reading knowledge of French.
Teaching
University of Colorado, Colorado Springs (Interim Assistant Vice Chancellor of Academic Diversity and Development, 2002-03;

Full Professor, fall 2002—; Department of English/Director of Ethnic Studies Program,
Associate Professor fall 1999, spring 2002; Interim Director/Chair of Women's and Ethnic Studies Program (WEST), spring 2008; Associate Director/Chair of WEST—fall 2008-spring 2009;
Co-Director of WEST, fall 2009-spring 2011; Director/Chair of WEST, fall 2010-fall 2011, and spring 2015—.

Courses Taught (2/2 work load):

Introduction to Ethnic Studies; Contemporary Novel: The Ethnic Minority Experience;
Race, Writing and Difference; The Brontës; Autobiography and the Creation of the Self/Me, Myself 2 & I:
Life Writing, Autobiography, and the Creation of the Self; Ethnic Studies Capstone Seminar; Race, Modernity, & Culture (interdisciplinary, team taught course);
The Visual, Verbal, and the Audible (cross-listed with Visual & Performing Arts);
Creative Writing (fiction);
Introduction to Literary Studies;
Postcolonial History & Literature/ 'The Empire Strikes Back';
U.S. Latino/a Literature; Service & Learning;
Women of Color: Image and Voice;
Introduction to Race & Gender/Introduction to Social Justice: Leadership, Inclusion, & Engagement;
Literature of the Cuban \Diaspora;
Race, Gender and the Transatlantic Slave Trade (team taught; graduate/undergraduate);
Freshman Seminar (team-taught; film);
Going Native: Colonial Literature & History Hurricane Katrina:
The Nation at a Crossroads (team taught)/Unnatural Disasters:
Hurricane Katrina, Climate, & Our Future on a Changing Planet; Multiracial Identity Formation;
Women's and Ethnic Studies Senior Capstone Seminar;
Advanced Theory: An Intersectional Approach (graduate-undergraduate);
Introduction to Social Justice Studies:
Leadership, Inclusivity, Responsibility; Military Creative Expressions;
Readings in Multiethnic Literature;
Introduction to Restorative Justice (freshman Gateway Program Seminar, team-taught);
Yoga, Social Justice, and Contemplative Practices (freshman Gateway Program Seminar, team-taught).
Select Publications
"Grupo Neo-Latino: Reaching Critical Mass," Ragazine fall 2016 (refereed online journal): 6 http://ragazine.cc/2016/08/grupo-neo-latino/ "Hurricane Katrina and Other Human Disasters: The Nation at a Crossroads" (co-authored with Skahill and Michael Larkin). (special issue Ed. Jean Ait Belkhir). Race, Gender & Class Journal, 2016.
"Cuban Diasporic Formation: A Poetics of Movement, Multilocality and Indeterminacy," Op. Cit.: Revista del Centro de Investigaciones Históricas, special issue titled "Diáspora, migración y transnacionalismo/Diaspora, Migration, Transnationalism" (2012), Ed. Jorge Duany, Rio Piedras, Puerto Rico. pp. 271-288.
"Transnational Diasporic Formations: A Poetics of Movement and Indeterminacy," Polish Journal for American Studies. 5 (2011): pp. 15-28.
"Introducing the Concepts of Oppression & Privilege into the Classroom," (co-authored with Dena Samuels and Abby Ferber) Race, Gender, & Class: American Sociological Association. 10:4 (spring 2004): 5-21.