Native American & Indigenous Studies
Native American & Indigenous Studies
Undergraduate Certificate
Course Delivery
On Campus, Online, Hybrid
About the Program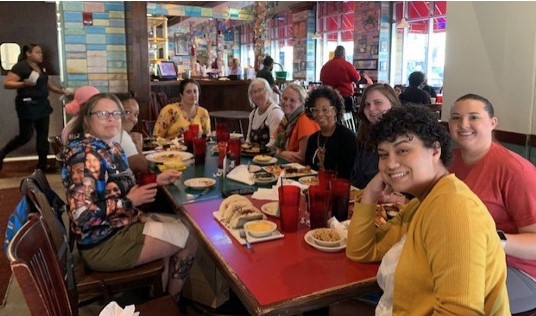 Native American & Indigenous Studies
The Native American & Indigenous Studies Certificate offered by WEST is a program that is dedicated to exploring and understanding the complexities of Indigenous knowledge worldwide, with a focus on American Indian issues, First Nations in Canada, and Pacific Islanders.
The program places a strong emphasis on diversity and social justice issues, covering topics such as race and ethnicity, gender, sexuality, class, disability, and environmental justice.
Completing the program can enhance future career options and interests, as it is marketable to a wide variety of employers and institutions, including American Indian tribes and tribal organizations, government organizations, libraries, archives, and museums, as well as graduate programs and professional schools.
---
Focus of Study
The program's strong focus on diversity and social justice issues, including race, ethnicity, gender, sexuality, class, disability, and environmental justice, allows students to gain a comprehensive perspective on the complex issues facing Indigenous communities today.
Students will have the opportunity to explore various aspects of Indigenous knowledge, such as history, language, art, literature, spirituality, politics, and contemporary issues, while also having networking and mentoring opportunities.
---
Program Requirements for Admission
Intent and Completion Applications
Once admitted to UCCS, students choosing to pursue a certificate must submit a Certificate Declaration Form.
After completing the program requirements, the student must submit the Certificate Completion Form with all supporting documents uploaded where indicated on the form. Students planning to pursue multiple certificates will need to submit separate declaration and completion forms for each certificate.
---
Program Coursework
After completing WEST 1010 - Introduction to Social Justice Studies: Leadership, Inclusion, and Engagement, students are required to complete 12 credit hours of the WEST courses listed below, 9 of which must be upper division.
Students must take at least one of the following core courses (3-6 credit hours):
WEST 2070 - Foundations of Native American Study
WEST 3250 - The Prehistory and History of Native American Cultures of the Southwest
WEST 3420 - North American Indians
WEST 3820 - Native American Languages and Cultures
Students may take any of the following WEST courses to complete the certificate requirements:
WEST 3220 / SOC 3270 - Global Indigenous Issues
WEST 3550 - Native American Literature
WEST 3780 - South Sea Tales
WEST 4100 - Native American Perspectives on Museums
WEST 4120 - Indigenous Views on Sustainability: All My Relations
WEST 4280 - Native American Philosophical Thought
WEST 4340 - Indigenous Arts of the Americas
Additional WEST courses may be offered and counted toward the certificate. These courses must be approved in advance by the certificate coordinator or the WEST Program Director.
A minimum grade of 2.0 (C) is required for each course applied to the certificate. One course counted toward the Native American & Indigenous Studies Certificate may also be counted toward the Global Studies, Latino/a Studies, and Gender & Sexualities Studies certificates.
For additional details on program coursework, please visit the Academic Catalog.
Top