Gender & Sexualities Studies Certificate
Gender & Sexualities Studies
Undergraduate Certificate
Course Delivery
On Campus, Online, Hybrid
About the Program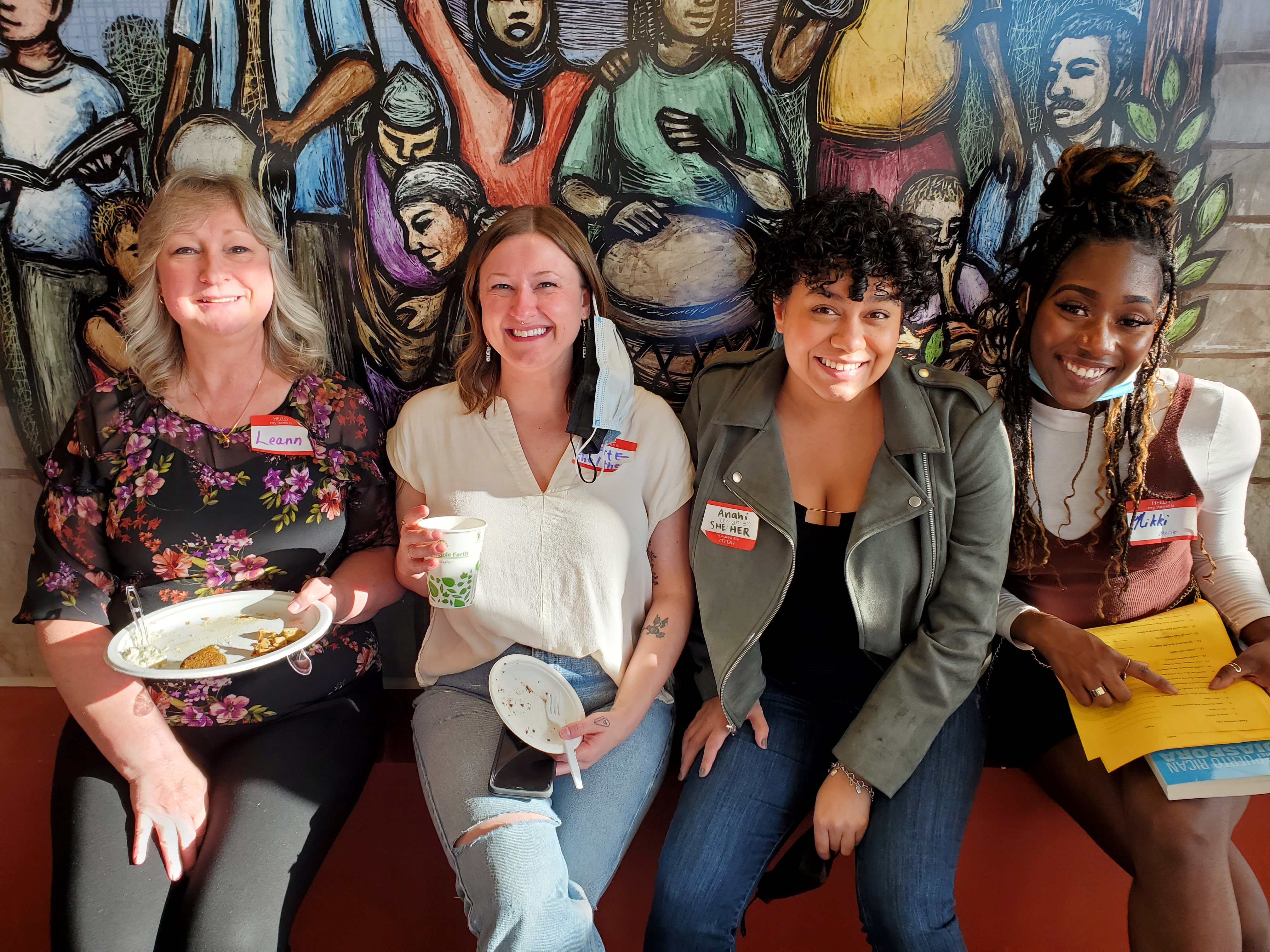 Gender & Sexualities Studies Certificate
The Gender and Sexualities Studies program examines sexuality as a social phenomenon, social process, social construct, formation of identity, role, and performance.
Following various threads of feminist and LGBTQ rights movements, the burgeoning field of Gender and Sexualities Studies has witnessed the development of academic associations and journals, as well as university courses and programs across the U.S. and beyond.
The Gender and Sexualities Studies program is inspired by multi- and inter-disciplinary approaches that view sexualities and gender as social identities shaped by oppression and privilege.
---
Focus of Study
This certificate offers students intellectual and methodological tools that enable taking a leadership role in gender and sexualities research, policy making, and cultural practices more generally in a broad range of public and private organizations. All students, WEST majors, and minors, as well as non-WEST majors and minors, are invited to complete the Gender and Sexualities Certificate.
---
Program Requirements
Independent studies may not be used to earn this certificate
All courses be WEST courses or cross-listed with WEST courses
A minimum grade of 2.0 (C) is required for each course applied to the certificate
One course counted toward this certificate may count toward another WEST certificate
---
Program Coursework
UCCS courses affiliated with the undergraduate certificate in Gender and Sexualities Studies reflect a variety of disciplines and methodological approaches that counter biologically deterministic and medicalized understandings. Eligible courses must demonstrate an intersectional approach to gender and sexualities such that race, socioeconomic status, ability, age, and more are central to our examination.
After completing WEST 1010 Introduction to Social Justice Studies, students are required to complete 12 additional credit hours of approved courses, 9 of which must be upper division credit hours.
WEST 3080 – Trans* Studies: Fluidity, Politics, & Identities
WEST 3090 – Peep Show: Sexuality in Popular Culture
SOC 3110 – Sex, Society, and You
WEST 3130 – Gender, Race, and Sexuality
WEST 3270 – Archaeological Approaches to Gender & Sexuality
WEST 3838 – Queering the State and Citizenship
SOC 3610 – Gendered Images
WEST 4030 – Bodies, Genders, Sexualities
WEST 4040 – Gender and Sexuality
WEST 4080 – Men and Masculinities
WEST 4700 – Global Feminisms
A minimum grade of 2.0 (C) is required for each course applied to the certificate. One Gender & Sexualities Certificate course may be counted toward the Latino/a Studies, Native American & Indigenous Studies, and Global Studies certificates. For questions, please contact the certificate coordinator.
For additional details on program coursework, please visit the Academic Catalog.
---
Admission Details
General Admissions Details
To learn more about admission requirements and the application process, please visit the UCCS Admissions page.
Additional resources for Admissions:
---
Intent and Completion Applications for Program Admission
Once admitted to UCCS, students choosing to pursue a certificate must submit a Certificate Declaration Form.
After completing the program requirements, the student must submit the Certificate Completion Form with all supporting documents uploaded where indicated on the form. Students planning to pursue multiple certificates will need to submit separate declaration and completion forms for each certificate.
Top